In Mallorca Villa Selection we are a 100% Majorcan company that offers an integral management of the services for the tourist housing
Mallorca Villa Selection is made up of professionals who specialise in the holiday rental of houses and villas.
Our main objective is to provide our clients with the best possible home, so that they feel as comfortable as in their own home.
In addition to the wide range of homes spread over incredible locations on the island. In Mallorca Villa Selection we offer a wide variety of services so that our clients can enjoy their holidays to the fullest.
Transfer services
Rental car
boat charter
Massages
Shopping Service
Offering a new experience to the customer, as well as an incredible home.
We offer owners a wide range of services.
Reception and customer service 24 hours a day in different languages.
Reservation management
Bond collection service.
Service of collection of Tourist Tax.
Cleaning and supervision of the properties
Gardening and maintenance of swimming pools.
Technical service.
Interiorism and reforms.
Mattresses, protectors, pillows and duvets.
Our main objective is to take care of your home as if it were our own.
We have a customer service and reservations service 365 days a year to help you with your needs.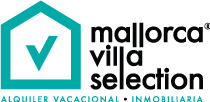 Who is behind Mallorca Villa Selection?
Amaro Truyols Sanchez: Founder and CEO
Stefan Naimor: Commercial Director
Languages: Spanish, German, Catalan, English
Maria Busquets Planas: Accountant and Head of Administration
Languages: Spanish, Catalan, English
Simona Seibokaite: Reservation Management and Customer Care
Languages: Spanish, Lithuanian, Russian, English
Adriana Alvarado Salas: Reservation Management and Customer Care
Languages: Spanish, Catalan, English
Moreno Oggianu: Manager, Team Coordinator, Channel management and web maintenance
Languages: Spanish, Italian, English
Baiba Krauze: Booking management and customer service
Languages: English, German, Spanish, Latvian